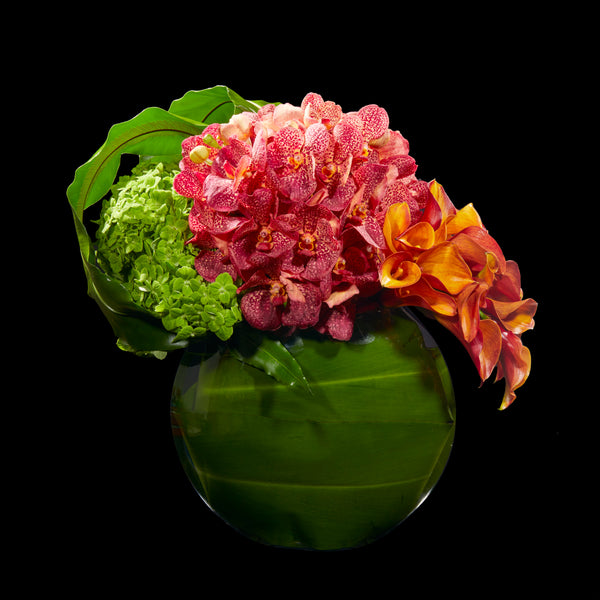 Des Fleurs
Des Fleurs are what seems to be endless flowers sculpted and cascading in a clear round glass vase. Vanda orchids, hydrangea, and calla lilies are clustered together in a seamless balance of texture and color. Over sixty Flour blooms are designed to astonish and share the beauty of these flowers of this impeccable contemporary design.
18"x19"

Clear glass round glass

64-70

Blooms
Hydrangea, vanda orchids, calla lilies and birds nest leaf
The flowers and vase may vary according to availability and seasonality. All sizes are approximate.