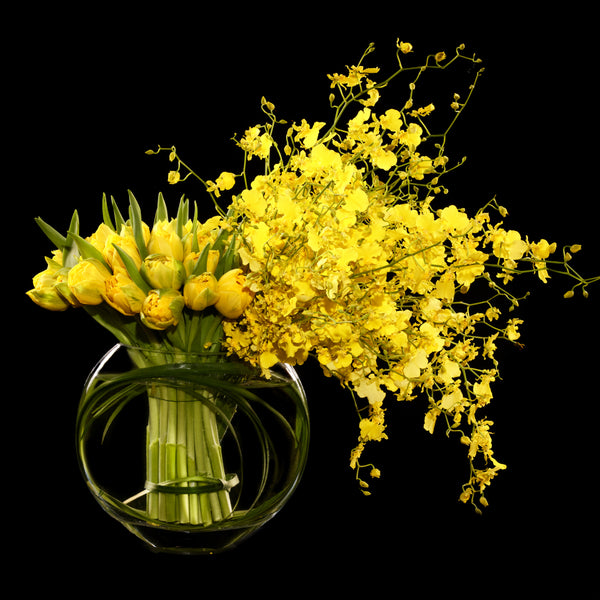 Esprit
A lovely display of tulips and oncidium orchids clustered in a ellipse shaped container. Joy abounds with the color, movement, and shape of this combination of flowers.
20''x17''

Clear glass ellipse

38

Flowers
Tulips and oncidium orchids with lily grass
The flowers and vase may vary according to availability and seasonality. All sizes are approximate.