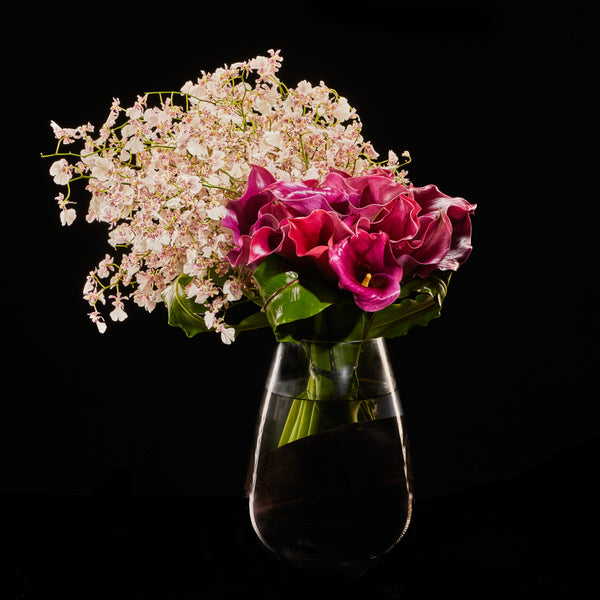 Premier Amour
Gorgeous snow white oncidium orchids arch as clusters of rouge calla lilies curve into a contemporary design created within a smoke glass curvaceous container. Lovely to view from every angle and certain to bring pleasure to all those who receive, Premier Amour exudes beauty and love. A gift of divine joy.
22"x17"

Smoke glass u shape

40

Flowers
Oncidium orchids and calla lilies
The flowers and vase may vary according to availability and seasonality. All sizes are approximate.