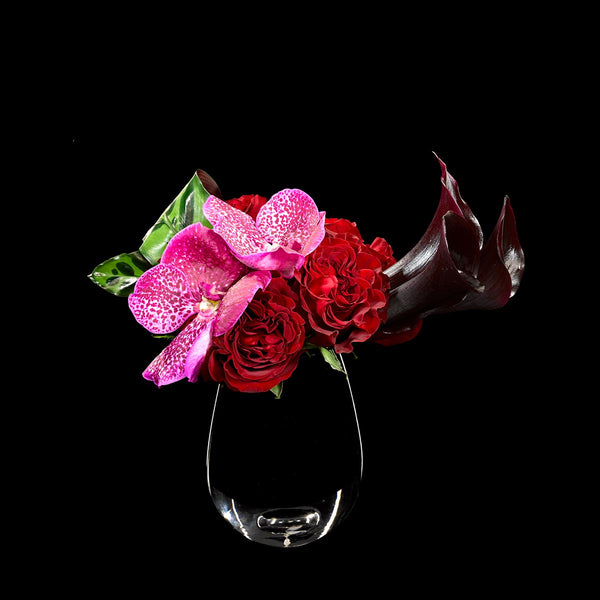 Coeur
The Coeur floral arrangement is the perfect balance of uniquity and elegance. Brought together in a black glass vase, this unique floral arrangement pairs together elegant roses and stunning calla lilies for a beautiful combination. The deep shades of reds and purples found in this red flower bouquet are sure to win hearts.
8"x8"

Black glass

11

Flowers
Roses and calla lilies with exotic leaves.
The flowers and vase may vary according to availability and seasonality. All sizes are approximate.