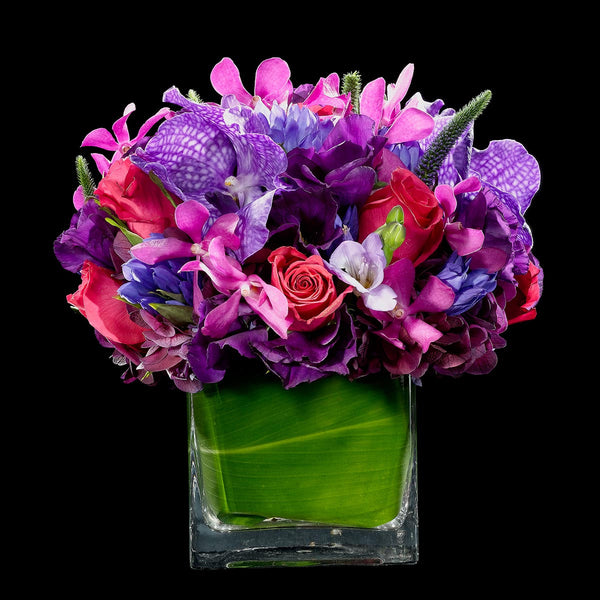 Pink and Purple
The Pink and Purple bouquet is a joyous proclamation of the splendors of flora with a beautiful mixture of purple and pink hues. This stunning purple and pink flower centerpiece is available in three different sizes. The small arrangement includes between twenty to twenty-five flowers, the medium arrangement includes between thirty and forty-five flowers, and the large arrangement includes sixty to seventy flowers. All arrangement sizes include an abundance of calla lilies, coxcomb, orchids and,roses. This custom flower arrangement is bound together in a glass cube highlighted by green leaves. Soft pinks and purples give this luxury flower bouquet a light and romantic feel.
5"x3"x4"

Small

20-25

Flowers
5"x5"

Medium

30-45

Flowers
6"x5"x5"

Large

60-70

Flowers
Calla lilies, coxcomb, orchids, roses and veronica
The flowers and vase may vary according to availability and seasonality. All sizes are approximate.