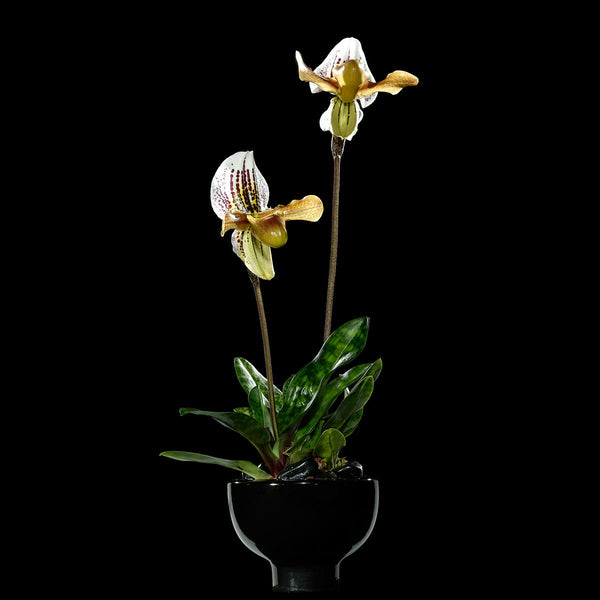 Slipper Exceptionnel
Bring tranquility to any space with this Slipper Exceptional orchid arrangement. Bloom selects our slipper orchids by hand from among the best specimens of the world's top growers. Enjoy the lasting beauty of this statement orchid arrangement.
4"x12"

Black Belgian ceramic container. Slipper Orchids.
The flowers and vase may vary according to availability and seasonality. All sizes are approximate.